A Seattle Bookclub Takes on Palm Springs
For the past 15 years our group of women have gotten together and watched our love lives grow and change, welcomed children into the world, and supported eachother through the ups and downs of life. We like to call ourselves "The Bookclub Girls". Since then, books are still read, but it's morphed into a yearly trip to the magical city of Palm Springs, California.
Here you will find a world quite opposite of Seattle. Here it's a vast color explosion where the sun always shines. A healthy respite from our wet and green Emerald City.
Day 1
Before the rest of the group arrived, a couple of us met at the Saguaro Hotel for colorful decor and human eye candy. The rooms, just as imagined, were aggressively colorful. Complete with a double head party shower, patio door leading to the corn hole lawn, and purple shag rug it was exactly as expected. The staff was friendly and the crowd was full of party goers, bachelorettes, and extra cool LA kids.
After some healthy people watching and a $15 can of Rosé poolside (bring your own booze to save some cash is my #1 tip) we headed to the Ace Hotel for an excellent dinner. Here we found the perfect poolside band, a group of youngin's who drove in from LA just to entertain us small group of fans. From there we rolled up to the Village Pub for dancing and hugging randoms (spill a beer on me? Ok, let's hug it out girlfriend!) before jumping into our Lyft back to the hotel. The next day started with a quick brunch at Rocco's that left us satisfied and thoroughly partied out.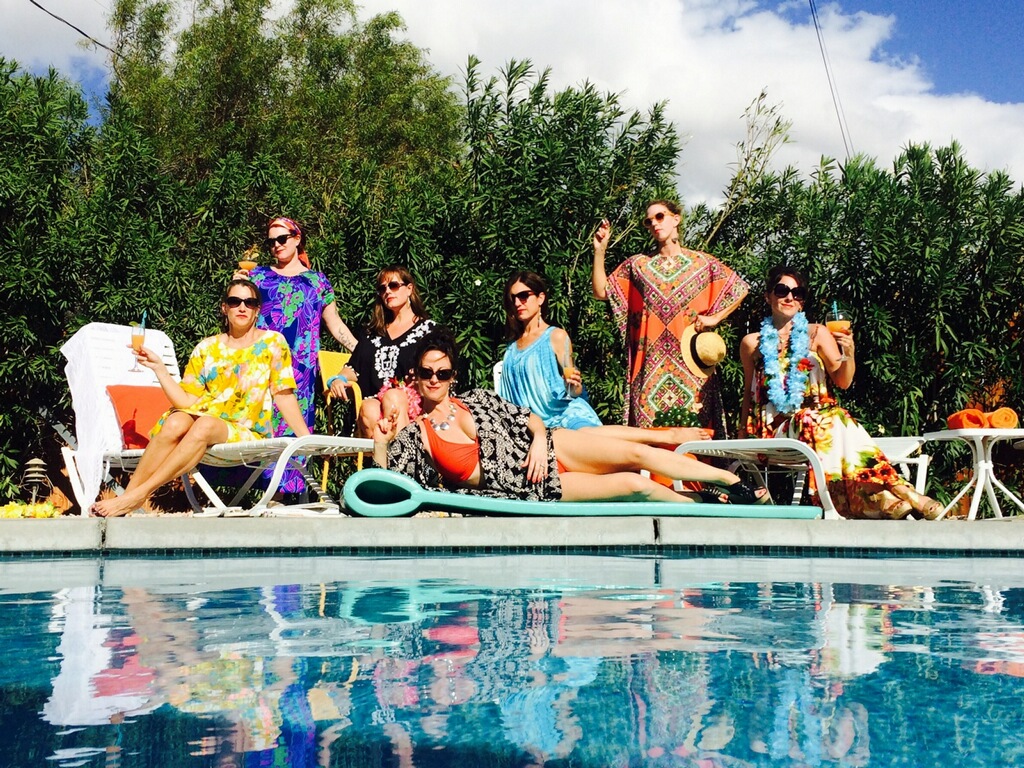 Day 2
After our hotel adventure, it was off to Via Miraleste, our home away from home. This rental house is amazing, but the pool is what we come for. It's perfect…clean and spacious with floaties welcoming us every time. We choose this location because it's a way to completely relax in private. Days are spent lounging, laughing and catching up on the latest Hollywood gossip.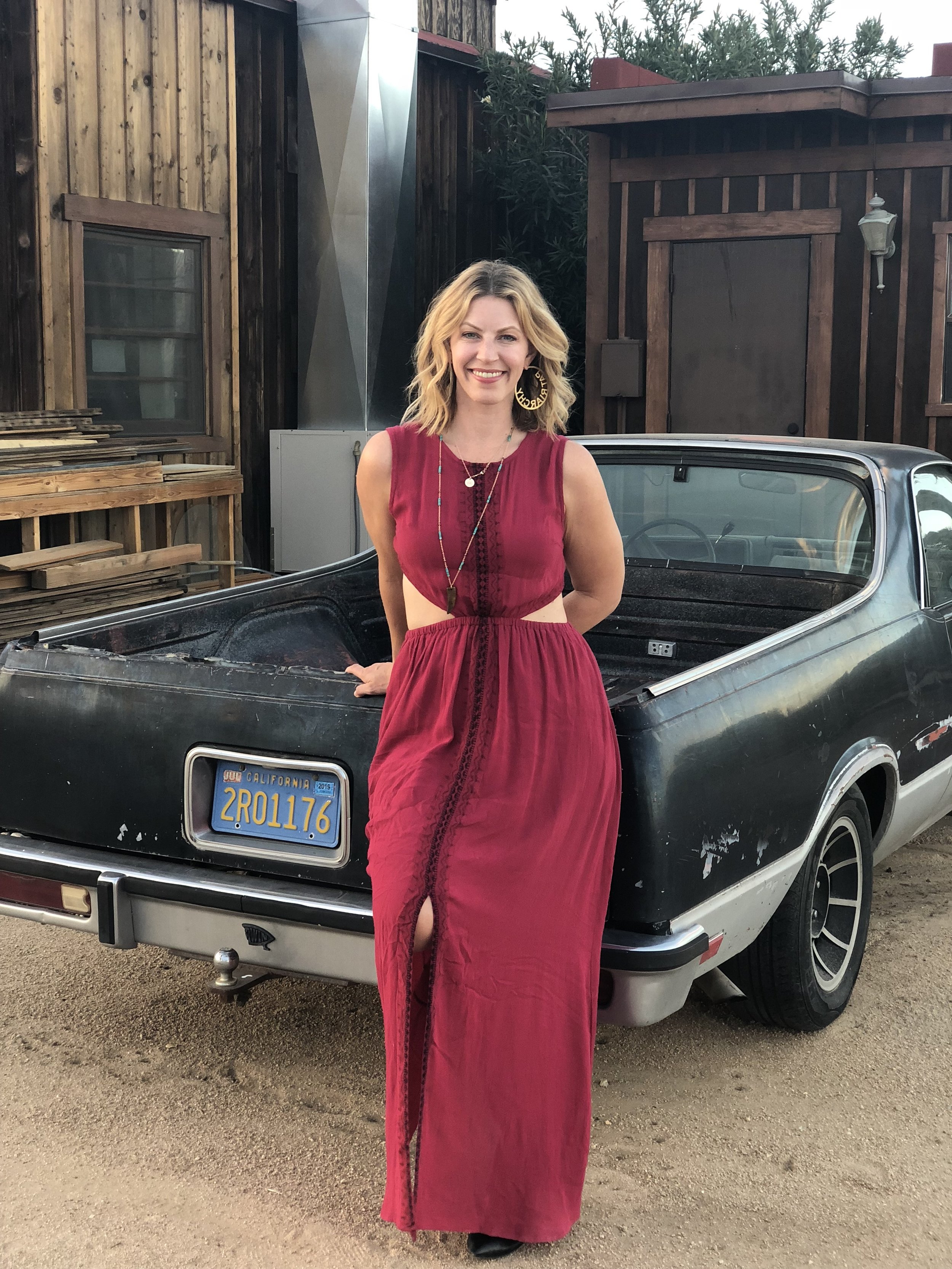 Day 3
This year, we ventured up to Pioneer Town (a 30 minute drive into the mountains) for our yearly group photo shoot. This time, we went professional and hired a wedding photographer for an hour in the desert. Jenn and Pawel Photography were wonderful. Not only did they take gorgeous photos, they were patient and kind, making everyone feel comfortable and beautiful. After about an hour or two of walking around the old western movie sets, we settled into Pappy + Harriet's for music and Barbeque. This little gem is rumored to be a favorite haunt for bands and celebrities that want to go under cover and/or surprise the crowd with a performance. The friendly server told us that Pink had been there the week prior. She shared another story where she almost got fired for asking David Beckham if he was David Beckham.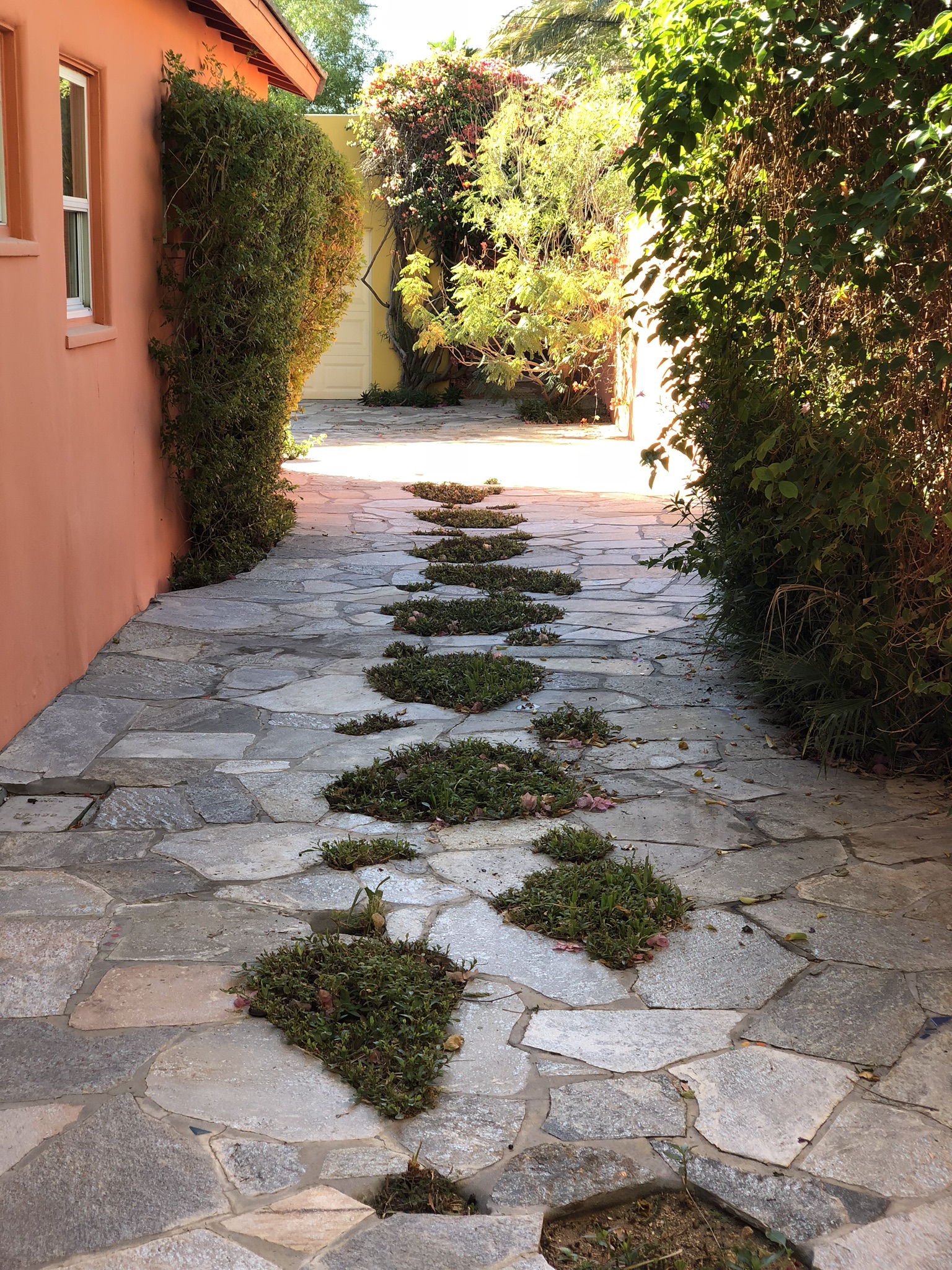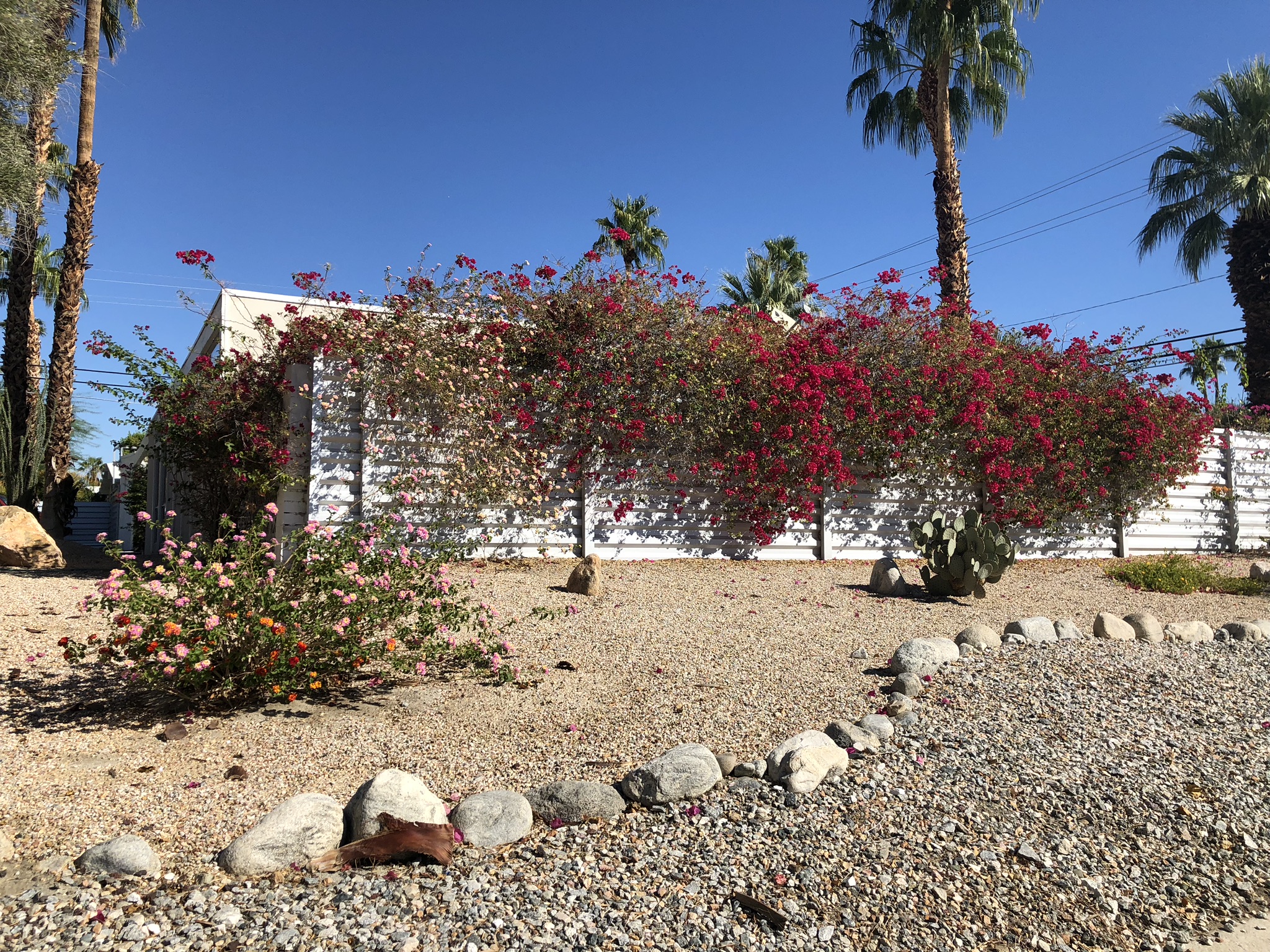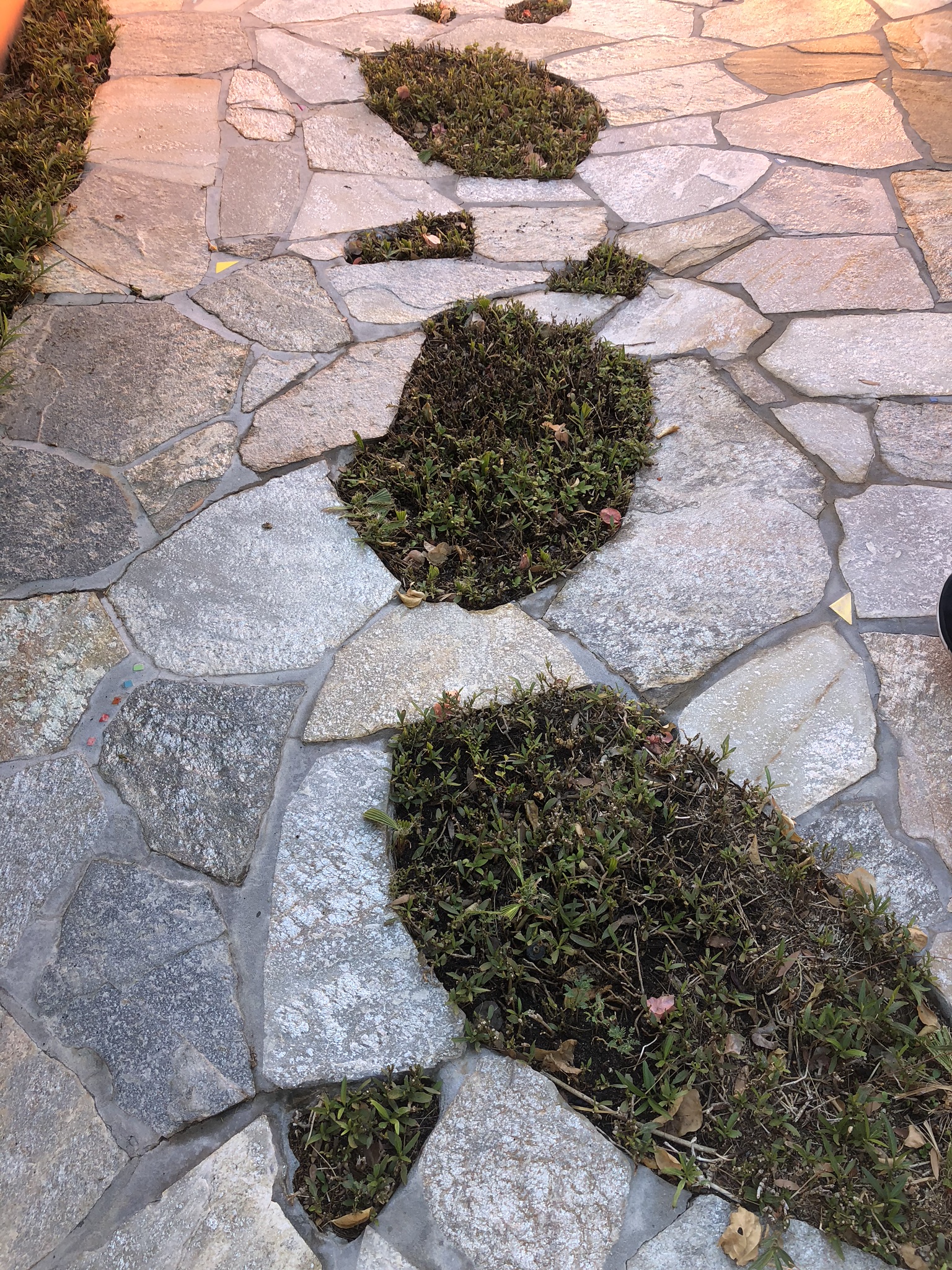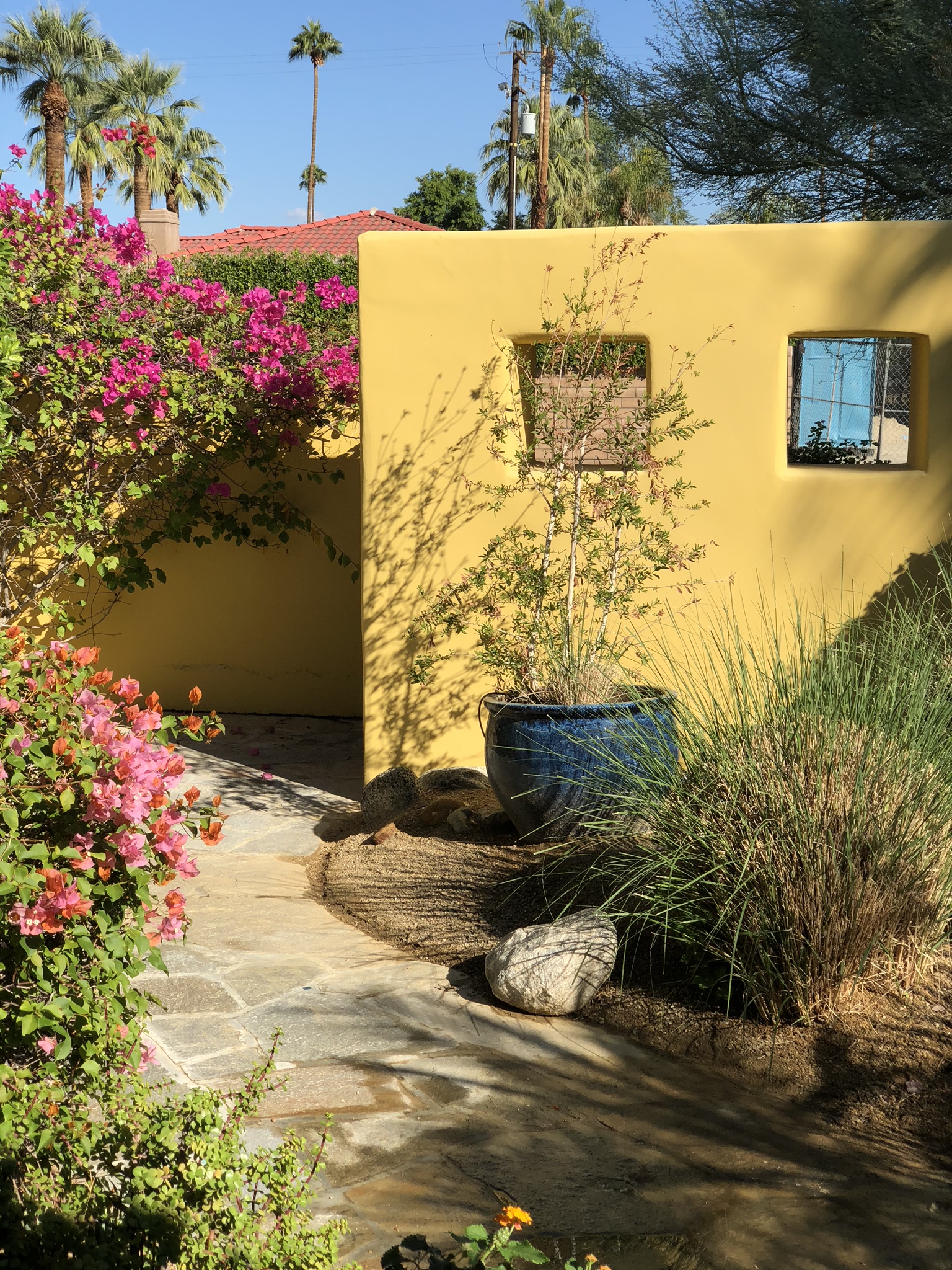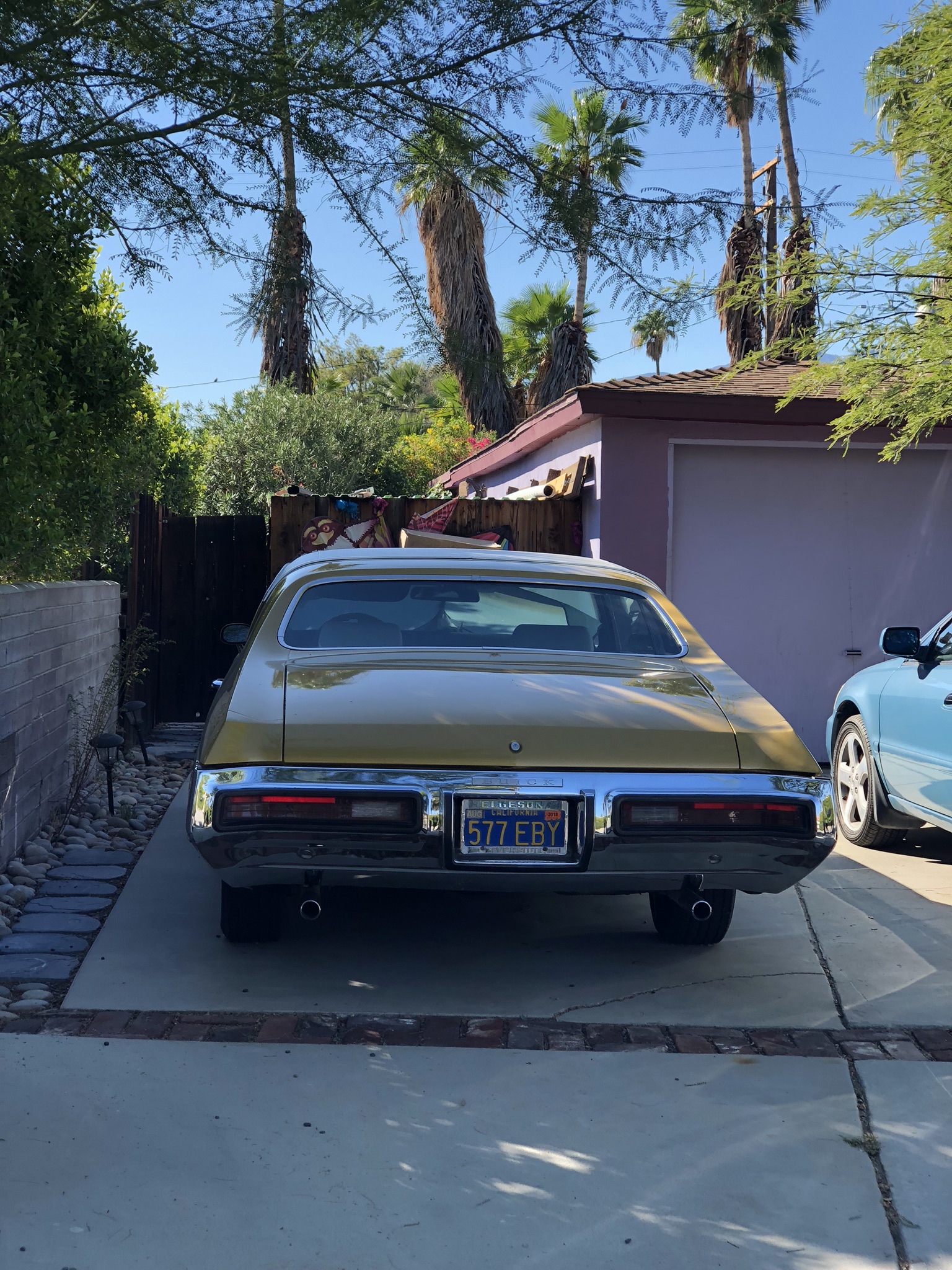 Day 4
On day 4, we were lucky enough to walk the grounds of a gorgeous Palm Springs home, owned by a Seattle friend, right in the Movie Colony district. Traditionally, homes in Palm Springs are known for their mid-century vibe. Not here, it is a straight up artist Hacienda. Take a look at the gorgeous details and colorful landscaping.
After this, it was back to the house to finish up the booze and cheese plates. We laughed, told stories, and caught up on all things relaxation.
Day 5
Kathy's Birthday (yay!) and time to go home (boo!). What better way to celebrate a beautiful friend than take her to a equally gorgeouos restaurant? OMIGOD, Azucar in the La Serena Villas was hands down one of the most close-to-perfect eatery I've ever been to. The food is delicious, complete with vegan options, something for the gluten free crowd, and a well rounded dessert menu for the Birthday Girl. They were kind enough to let us peek up to the rooftop bar to see what could be in store for next years party location. I loved how this restaurant was feminine and stylish, bright and colorful, and small enough to feel like you are in someones living room. The hotel itself was perfectly intimate, and filled with a quieter crowd lounging their glamourous selves with breezy cocktails and cool swims. Mental note: I need to take my husband here one day. But not yet, it's still for us.
Bookclub Girls, I love you, thank you for being my people that stand the test of time. Until next year, when I drag you to a new location and you thank me for it in the end. Hugs.